Studio 2 is a powerful product, it combines frequency conversion and optical transceiver in one tiny device. It is the upgraded version of NDI Studio 4K SH
with an intelligent scroll wheel. Widely used in various business scenarios such as broadcast program, variety show recording, large events, and video conferences, providing users with excellent AV experiences.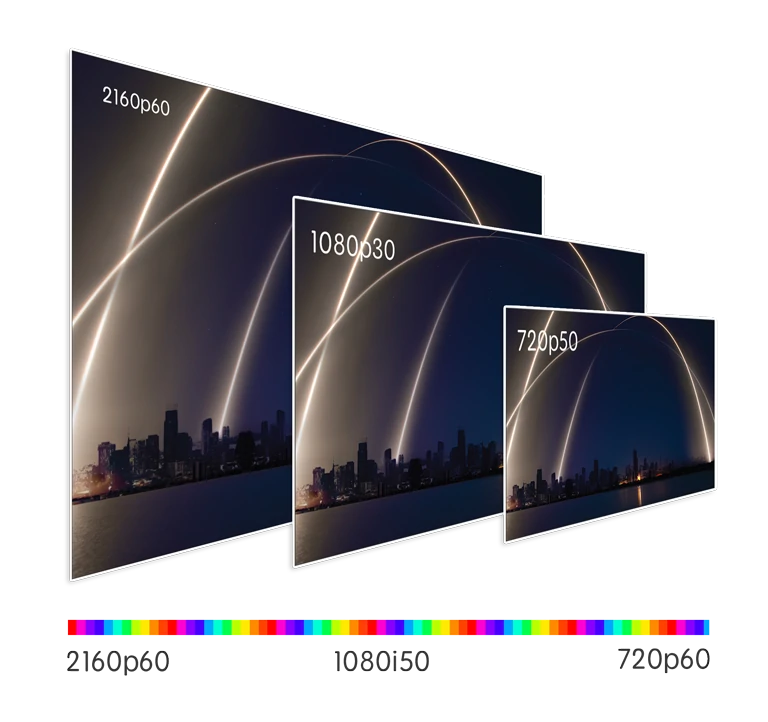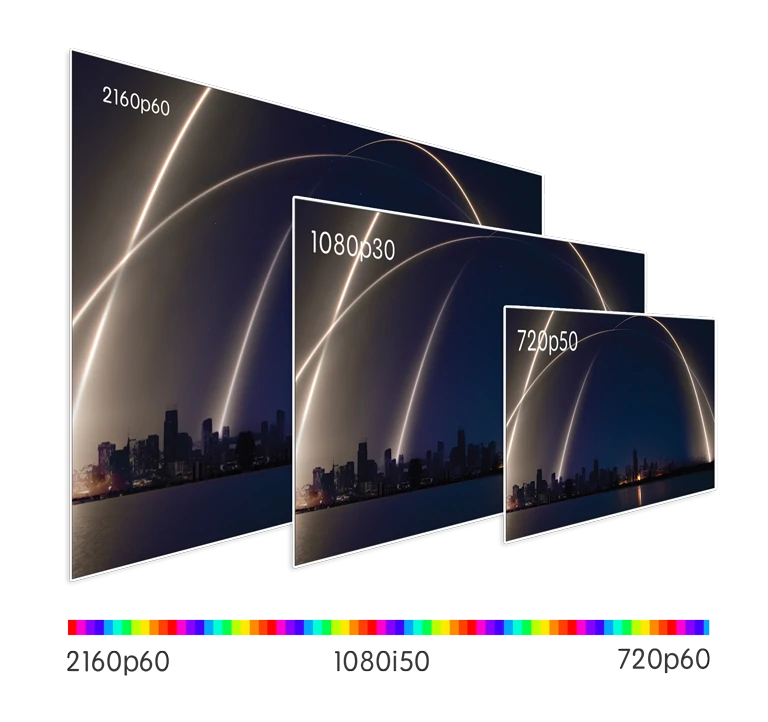 Support at least 27 types SMPTE formats
multiple functions ,efficient inter-convert
Studio 2 provides up and down conversion in 27 formats (from HD to UHD), the maximum 3840x2160p60. Supports up to 12G-SDI/HDMI 4K60 inter-conversion and output. The user can choose the output format with just a click.
Ultra long distance transmission
Provide a 12G SDI optical transceiver interface, simultaneously transmit and receive 3G/6G/12G-SDI and HDMI 4K videos, support maximum 20km transmission; The web UI is equipped with an optical transceiver switch, allowing users to freely choose HDMI optical transceiver or SDI optical transceiver in the web UI.
An intelligent scroll wheel
With an intelligent scroll wheel, it's so convenient to operate that you just use your finger to scroll up and down to choose the menu and manage the settings, no need to enter the web UI.
The scroll wheel can realize the function below:
Encoder/Decoder setting.

SDI/HDMI input priority setting.

Optical transceiver function transmitting and receiving settings.

Free selection of output resolution format.
Flexible deployment, convenient and practical
Flexible deployment on the front end or display/control terminal according to different scenes on site; While the optical transceiver works, it is also a SDI/HDMI bidirectional converter; One machine for multiple purposes, reducing system cost, fast response, flexibility and convenience.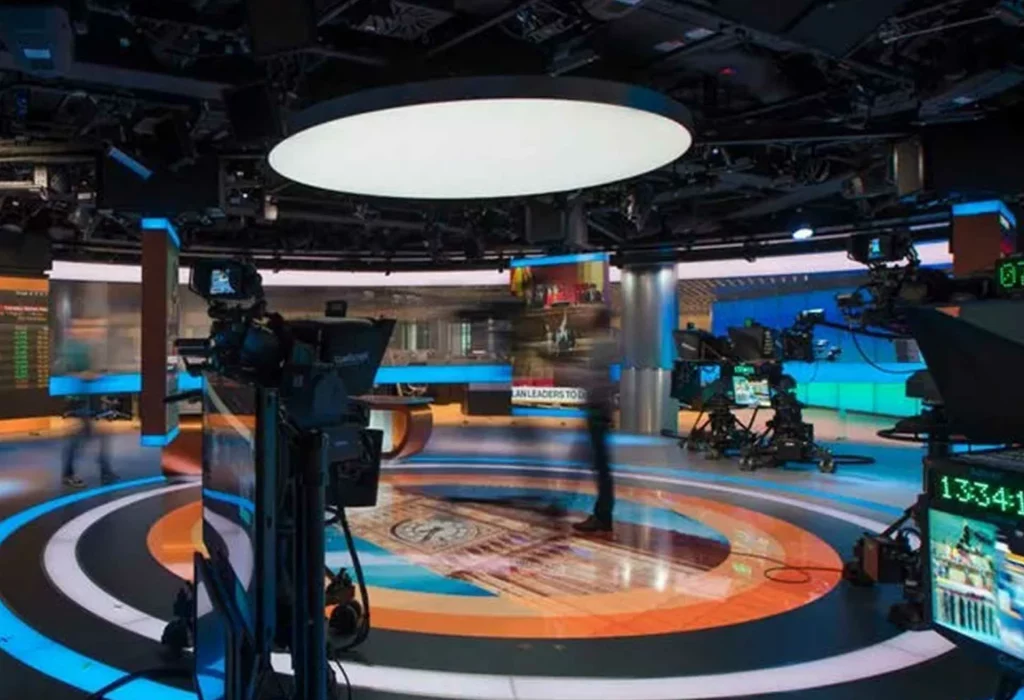 Broadcast level,Reliable and stable
Support 12G-SDI/HDMI 2.0 and SMPTE/ITU international broadcast standard formats, compatible with multiple sampling formats (444,422,420), accurate and fast signal recognition. Adopt Xilinx FPGA SOC hardware, internal design and embedded Linux system, ensure the program running stably, not influenced by the external complex environment.
Compatibility and stability
Support SMPTE video source, compatible with the video from most equipment. Open to most software and browsers, truly plug and play. Studio 2 meets industrial standard, which ensure it works durably and reliably.