This is a set frequency conversion, optical end machine in one of the delicate small box. The built-in 12G-SDI and HDMI 4K60 optical modules can be used as bidirectional optical modules in the field. It's an up and down converter; Access to the optical fiber line can realize the function of optical terminal machine, can long-distance transmission of original signals, multi-purpose machine, reduce the cost of the system, can be fast, flexible, convenient response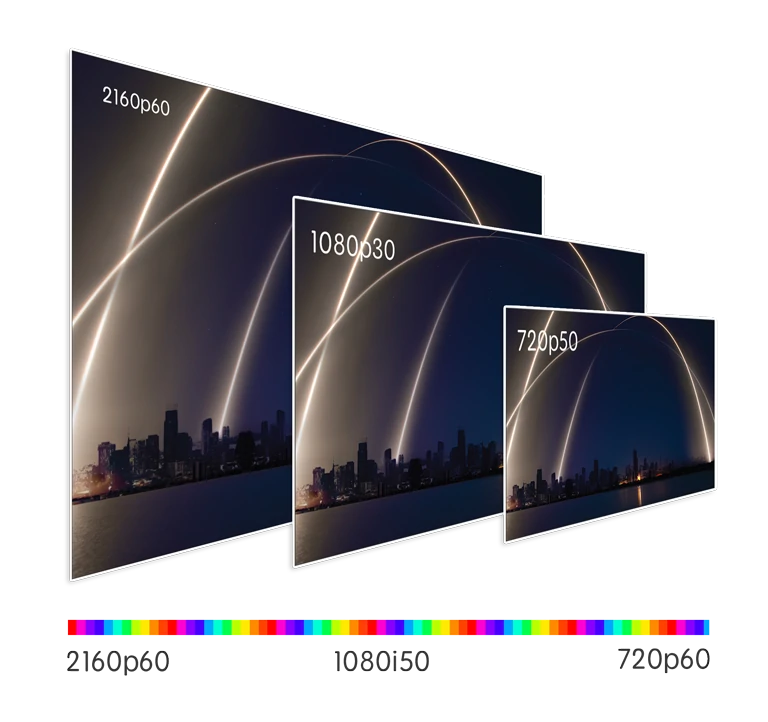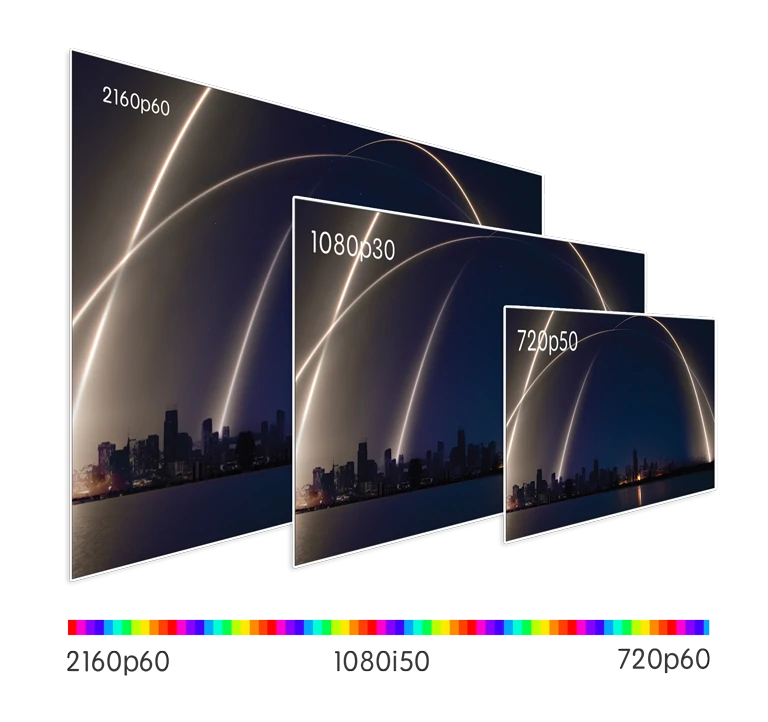 The FLOW 4K is also a 12G-SDI/HDMI2.0 interface up/down/cross converter. At least 35 SMPTE standard formats are supported, and user defined special formats can also be accepted.
Built in 12G-SDI and HDMI 4K60 optical transceiver function, it can be used as a two-way optical transceiver when used on the site, both receiving and sending; The user can switch the sending or receiving function with one key according to the actual situation, and the transmission distance can reach 20KM.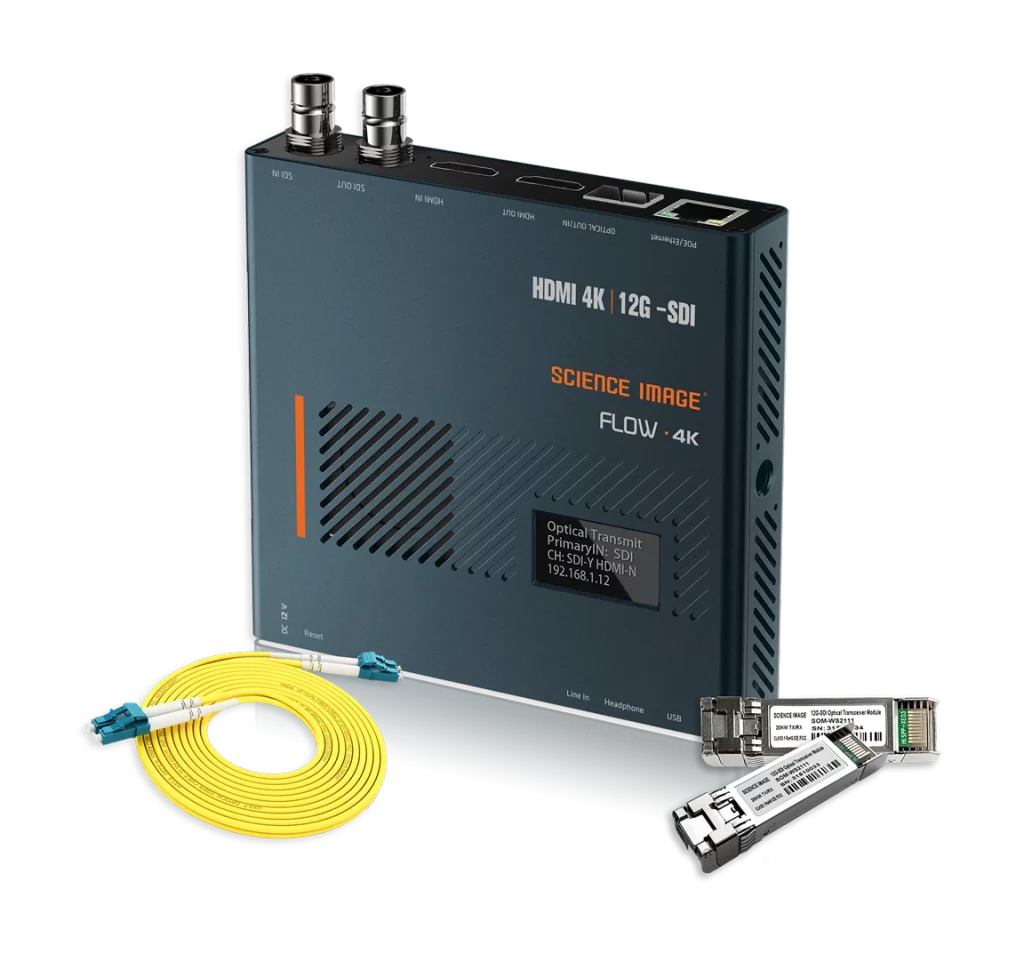 Working status at a glance
The OLED display displays vital operating status and information of the box in real time.Rich content, real-time display on OLED, the important working status and information of the box in OLED, easy to see
Flexible deployment, convenient and practical
Flexible deployment on the front end or display/control terminal according to different scenes on site; While the optical transceiver works, it is also a SDI/HDMI bidirectional converter; One machine for multiple purposes, reducing system cost, fast response, flexibility and convenience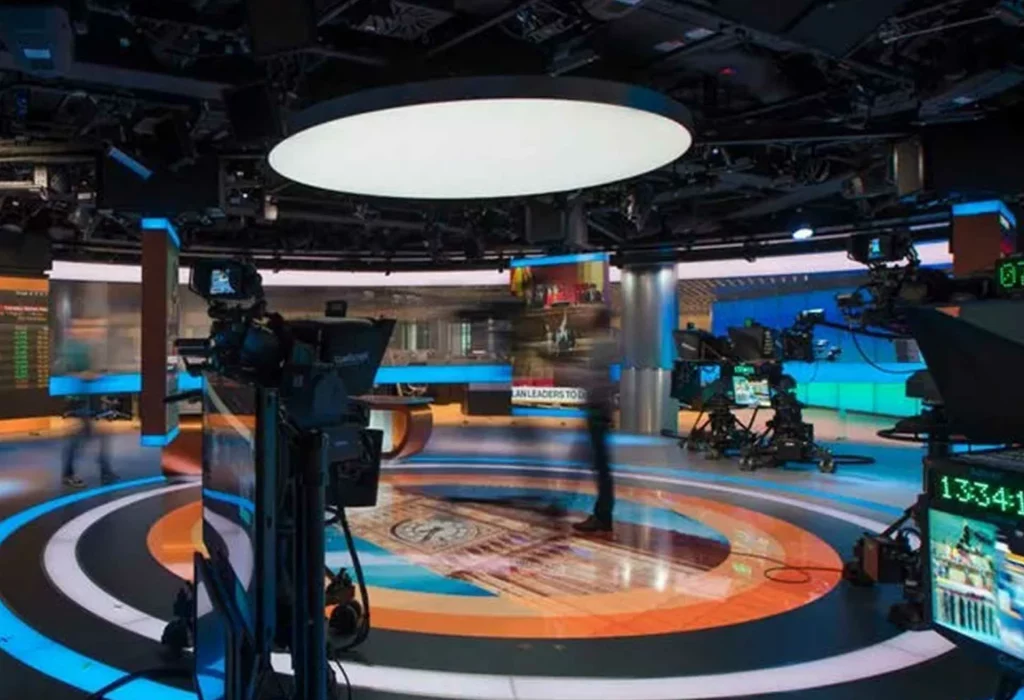 Broadcast level broadcast level indicators and reliability, support 12G-SDI/HDMI 2.0 and SMPTE/ITU broadcast level international standard formats and specifications, support 444,422,420 and other sampling formats, accurate and rapid signal recognition, using Selinth FPGA SOC hardware and internal logic design, embedded Linux system, The program runs like a rock, impervious to the environment
Compatibility and stability
Compatible with SMPTE standard video source format and video source and format of different devices from most manufacturers around the world, different software platforms and browsers and other peripheral application environments, truly plug and play… All components and devices adopt industrial standard, can work stably for a long time